So here's a modge podge of this past month!
Went to Greensboro to see the most amazing Hillsong United, in a night that truly blessed me like no other! God's amazing presence was in that coliseum (the same one that the ACC uses for basketball playoffs) and was a sold out crowd, all shouting and praising with their hands lifted high for our Father. I honestly could've stood there all night long, and had them keep the songs coming. It was incredible.
Another amazing thing about it was seeing all the un-stereotypical Christans there -- I'm talking the biker gangs, the tricked out thugs, the tattooed and pierced emo kids, the older business men, the dressed up ladies in heels, the teen girls with their Bieber shirts, the athletic frat boys, the sorority girls from various colleges, etc. all coming together under one roof to praise the same God that talks to all of us in a different way and relates to all of us individually.
I have continued my various floor shifts at the hospital and have done 2 weeks of Oncology, a week of Cardiac/PCU, a week of ICU, and this coming week will be my 3rd week of Mother Baby. I have absolutely loved all the floors, and had two interviews back to back after work on Thursday for Oncology and Cardiac, and then one the next morning for ICU. I will be reranking my love of the floors (which I am still on the fence about, as I have it narrowed down and in a lame pros and cons list a la Rory on Gilmore Girls, between Oncology and Cardiac.) I give my results on Wednesday and then find out on Friday, and start my home unit on Monday the 26th! Both units have me on requests already, its just down to making the final decision. On Cardiac I was even one of 3 people that they put on the "must have" board, which definitely make me feel good and I thought it was so sweet. Pray I pick the right area!
I absolutely love nursing and am so happy I picked a career that I truly enjoy getting up in the morning for!
Speaking of craziness, the Missoni line for Target blew my mind! I have been obsessed with Margherita for years, and find it so precious how the empire has been handed down from grandmother, to mother to her. She is so business savvy, poised, and down to earth -- unlike Paris Hilton and numerous other heiresses and I have always loved reading her plans and ideas for futhering the business. She has this amazing boho Italian vibe about her, and is like Ivanka Trump in bringing it to the next century. Also, the Missoni Hotel in England has always been a place I've wanted to stay! My favorite times on Rachel Zoe's show is seeing her interact with their closeknit family and showing all their amazing pieces. So when I found out Target was doing a line of theirs I couldn't contain my excitement, wrote it on my planner... and then forgot about it. Cue me having to work the day it launched, then coming home and seeing on Yahoo News that people crashed the Target site like 5 times, and were practically beating eachother in the stores all around. I mean really?! My hometown area that Target is in is definitely a little backwoods and janky, so I kept my calm and went the next day, not expecting 3/4 of everything to be demolished!! I managed to get the last blanket, the last shift dress in a Medium, the last cardigan in a large which I already took in on my sewing machine, and the only flats that they had left were 11's.
I went back the very next day, just for errand running, and the fashion gods blessed me with 3 size 8's and 2 size 8 1/2's (my normal size, but I needed an 8!) woohooo!! I still was planning on getting another shift and some photos, but I was pumped!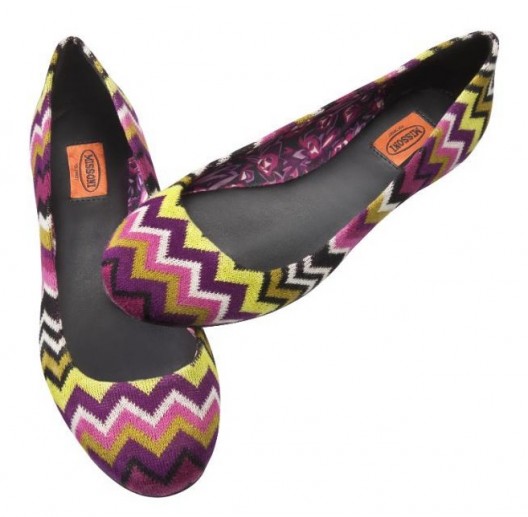 I had no idea this blanket was reversible in black and white til I got home and unrolled it on my bed -- then proceeded to squeal hahaha.

I'm still looking for

Also this cup and saucer set is so amazing, I cant even... (Also I want the shower curtain, the tray, the long rug, the horizontal striped shift dress, the maxi, the...)
Also, if you liked Hunger Games, you will LOVE Divergent by Veronica Roth. I absolutely loved it -- I laughed, I bawled my eyes out, I got chills. It was awesome.
Another amazing thing is IHOP.org, a 24-hour worship center that has had continual 24/7 365 worship for like 12 straight years day in and day out, since Sept 19, 1999. Whenever things are going south, or I'm on the computer in general, I look at and worship through their livestream webcam of their services. It is incredible!

Right now I'm kind of in a funk in my life at where I'm supposed to be. For so long my entire journey and gusto was all about getting into, surviving, and getting through Nursing School. But now that I'm out, I hadn't had the time or preparation to go from the take-one-day-at-a-time phase of my life, to focus on what I'd do once I finished. Granted I had a scholarship to my hometown hospital and was bent on coming back here to fulfill it and be closer to my friends, family, and hometown church -- but now I don't know what to do. I'm on the fence as to getting an apartment, saving my money to live fully out on my own -- I'm not ready to get married right this minute, and want to be able to prove to myself that I can live and pay my bills completely on my own and independant, but at the sametime I'm not sure if I'm where I'm supposed to be in my life. It's that whole post-college pre-official-adult phase that definitely has me confused. From day one my joy and passion as been NICU--ICU for newborn babies, and the closest place for that is 40 minutes away in the next college town, which the more I think about it, the more I'm not sure that that town is for me, permanently. I just don't really know if I'm where I'm supposed to be, or doing the right thing for me, and it's so frustrating and confusing sometimes.
and heres just the song, and the reason behind buying the Passion cd.
Here is the amazingness of Hillsong United, with a video that I guarantee will leave you in tears and chills. I dare you to try and not worship while it's on.
lovelovelove